How to Check your Hotel for Bed Bug Complaints
Are you concerned that a hotel, BNB, or resort, might be infested with bed bugs? Let us know the address so we can research complaints; We will post the results below.
Did you already spend the night somewhere and found yourself covered in bites the following day (like Richard was in the picture below)? If so, take photos and send them to us, and we'll share them with others.
Look at these bed bug bites, and you'll be checking your room a lot better than you probably do now :) You do NOT want to stay in a bedbug-infested hotel!
What makes this service stand out among the rest is that I DO NOT accept hotel bashing! Unfortunately, some people don't get their way and will try to give the hotel a bad reputation by claiming a bed bug bit them so they can get back at management.
Even the best-kept hotels can end up with bed bugs; how the hotel handles complaints and how often they treat their rooms is key (if they can show a regular pest control schedule and act fast after a complaint, they likely won't be liable.
Unfortunately, some hotels blame the visitor rather than pay for an integrated pest management program (IPM); these hotels usually stand out like a sore thumb when researching.
Perhaps you are one of those unfortunate people who were bitten and would like to verify the hotel's claim that such a problem has never occurred before? Whatever the case may be, I'll do my best to research the hotel and provide links to support my findings. We've built a decent hotel bed bug registry, and it's a completely free service.
1st, enter the name of the hotel, apartment or location into the search box at the top of this page. If there have been reports of bed bugs, the search results will pull that information from our database and display it. If you don't receive any results, then try your search again, but narrow the search to something like just the street address.
If after searching the comments, you don't find your hotel, then simply leave a comment below with the following:
Name of Hotel: Enter the full name of the hotel you would like checked for bed bugs. Limit 1 request per visitor.
Address of Hotel: Complete address of the hotel
Detailed Description of your request: For example, "I've heard that this hotel has bed bugs and we plan on staying there next month" or "Planning a trip next month and we are wondering if there have been any reports of bed bugs?".
Comments with missing data will be deleted – sorry, but it's hard enough for me as it is; I do this on my free time and looking up missing data makes it that much harder.
If you have been bitten and can take a picture of the infested hotel room, please send it to us and we'll try to get it up on the site. Pictures not only serve as evidence, but can also be referred to when dealing with management.
TIP: If you are staying at a hotel, pick up a UV Flashlight like this one from Amazon to help discover any signs of bed bugs such as stains, etc. It will probably spot more than you care to know and a great way to show management that your room needs new sheets as well!
TIP: If you are staying at a hotel, pick up a UV Flashlight like this one from Amazon to help discover any signs of bed bugs such as stains, etc. It will probably spot more than you care to know and a great way to show management that your room needs new sheets as well!
MQ's experience on being bitten after staying at a resort:
This happened around 4:30 am while staying at a Resort and Golf Club in PA. My husband woke me and said he was bitten by a bug & showed me the tissue. His eyes started swelling up. Took some pics & video of the tissue with the bug to the front desk and all they did was send security to ask questions. They told us this was the first time they have had an issue with bed bugs & implied that guests brought them in.
There's no other management to speak to since they don't get in until 9am. I couldn't bear staying there any longer and my husband's eye was getting worse. I woke up my kids & started packing up & left.
No calls yesterday so I called them back, can't get in touch with the manager. I asked for email and just emailed them the pictures. I googled about the place and found out the CEO's name (Jack Kalins) and emailed him the pictures last night.
He was the only one who replied to me by email around 10am today & apologized on behalf of the resort though he said he is not involved in the operation. That's about it, but at least an apology was made; here is his letter response:
I am not involved in the operation of the resort; however upon inquiry, Mr. Arnett has advised me that the room has been blocked and is being treated today as we have had isolated instances of this nature and purchased equipment about a year ago as it is becoming a problem at hospitality facilities, colleges and other large sleeping accommodations. I am sincerely sorry for this inconvenience and apologize on behalf of the resort.
Guests do in fact bring bed bugs to the hotel, but it's the hotel's job to make sure that these rooms are inspected and act fast in fixing any problems. Although the hotel in this example seems to be acting fast and apologized for the inconvenience, I'd demand a full refund, ask them to pay for a night's stay somewhere else, and cover all the costs associated with doing laundry to make sure I didn't bring them back home with me!
By the way, I did find the Resort had complaints:
by djp603 on TripAdvisor stating "The large light in the den was full of dead bugs, a ton, and GROSS!!!!!!!"
by liketotravel6970 titled "Perfect until we understood what happened" stated they were bitten by bed bugs on their arms and legs and ended up bringing them home along with having to spend money on an exterminator. They also mention that management was unavailable.
Moral of the story: The hotel may claim they don't know about prior bed bugs complaints, but documentation may show they not only knew about it, but didn't do anything about it – at that point, they open themselves up to a lawsuit.
Hotel Complaint Examples
Hello,
I've just returned from a short trip to London, and was bitten by bed bugs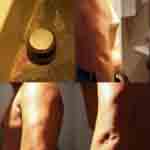 at a hotel in Paddington.
About 80 bed bug bites on my hands and arm that are getting worse day by day.
I'm asking for refunding of the nights, the doctor and chemistry fees at the very least!
Thanks
PS : you can see the damage from photographs of my bed bug bites by clicking on the image above.
————–
My Letter to the hotel:
From: Fredric
To: manager
Subject: Prosecuting Hotel for Insanitary

Mr Manager,

I stayed 4 nights at your Hotel in paddington and I went through a very bad experience of your Hotel.

I have been bitten by several insects (flea, ticks) during the two first night, and asked to the desk to change room for our last night.

I got more than 80 bites on my arms, neck, and some over my face, which are getting worse day after day.

I'm going to the doctor tomorrow in order to identify the exact nature of my sickness, and can't go to work no more because of the itch, and as the result of the lack of hygiene from your hotel.

I inform you that I'm going to complain officially by a lawyer in order to prosecute your Hotel.

The cheap offer means really unhealthy, insalubrious, insanitary, unhygienic place to stay in London. It's a shame and I am really shocked about this.

For further information, here are some photographs taken inside your Hotel (see photo above) :
Here is the response from the General Manager at the Hotel:
De : Hotel (Manager)
: Frrdric
Objet : Re: Prosecuting Hotel for Insanitary

Dear Fredric COMBES,

I would like to take this opportunity to acknowledge your email.

We have called an independent company to come and investigate this further and within next 24 hours I will come back to you with the result of the investigation.

In the mean time I would just like to confirm with you that you had problem and once again I apologies for any inconvenience incurred.

Regards,

General Manager
By Anonymous:
Just experienced bed bugs at a hotel near the Chicago O'Hare Airport for the first time in my life. There were adult and babie bed bug skins all over the bed next to mine. There were fecal spots on the bed skirt near the headboard. They were crawling on the wall. They were everywhere and every size … except for full adult bugs. (I did some research as soon as I got into my new room.)
I'm so glad that I did not go to bed early and that I was up to see them come out. I'm sure they would have made it over to my bed to feast. I switched rooms and the hotel offered to reduce my room rate from $189 to $119. They ended up reducing it to $99 (for now.) They did call housekeeping and maintenance to come up to the infested room. Let's hope they are thorough in their extermination of these little blood suckers!
Update:
Hotel management called the next morning. They apologized for my experience and they were very sympathetic with what I must have gone through trying to sleep that night.
The hotel ended up waving my room and internet fee for my stay. The gave me a voucher for free breakfast. And, they gave me a gift certificate good for one night's stay and breakfast.
Given the situation, I feel better about how they handled me as a customer, but the experience still creeps me out. They assured me that they cleared the room (mattress) and all and that they would fully exterminate the room.
This is how a hotel should respond to a complaint about bed bugs.
Tips for Travelers:
Use the luggage stand to keep bags off of the floor and hang clothing in the closet farthest from your bed; this will help prevent them from getting into your luggage and hitching a ride home with you.
If you see powder in the drawers or on the headboard, it is likely that an exterminator recently treated the room for bed bugs.
If you do see signs of a bed bug, immediately take a picture before you contact the manager. You may request another room but remember these bugs could have easily infested adjoining rooms. Personally, I would leave and find another hotel if there is any sign of bed bugs – why take the chance!
Just because the room is new does not mean it's free from infestation; just one bug inside the clothes or luggage of the last occupant is enough to cause a problem for you.
Check your bags and suitcase BEFORE you leave; this may seem cumbersome, but it is nothing to a full-fledged infestation!
Discussion Navigation: Hotel Bed Bugs Registry · Registry pg1 · Registry pg2 · Registry pg3 · Registry pg4