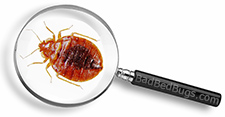 Need help identifying a bug? Have you been bitten and wondering if they resemble bed bug bites?
If so, then use the form below to send me pictures along with a description, and I'll see what I can do.
Have you already visited my page showing what bed bugs look like at different stages of development? If not, please do so first – I have a ton of pictures that you can use for comparison.
Need to send me a video file or having problems with this form? Drop an email to badbedbugs@gmail.com and let me know, will you? Thanks!