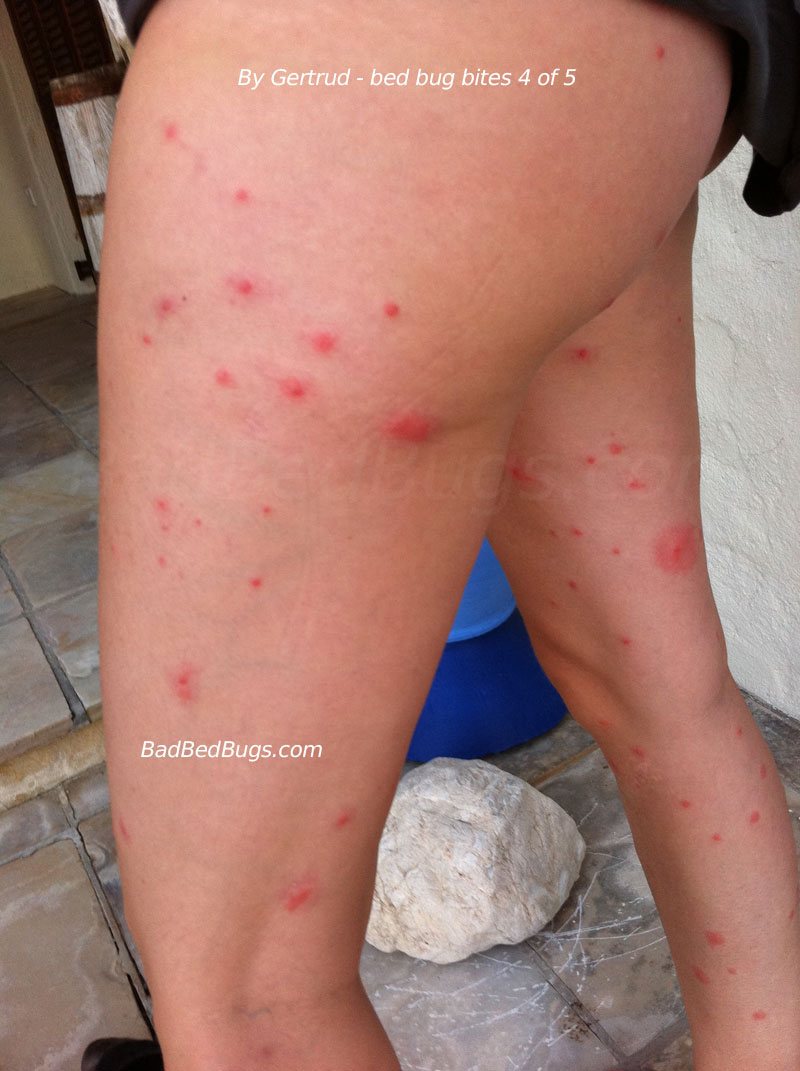 The back of Gertrud's legs are covered in bed bug bites with many developing in the large painful welts!
Here is what Gertrud had to say:
Hello,

On vacation in Northern Cyprus renting a villa. After two days of itching and burning pain I have been to two dermatologists and they say that it is insect bites and that the insects live in the bed where I sleep. I have had injections of antihistamine and something even more powerful but the pain wily. We have changed rooms for the night (different mattresses), but the doctor thinks we should consider changing houses.

It is nearly 2 am in the morning but I cannot sleep – 35 C and I am fully covered in jeans, cardigan and socks and the itching wont stop.

Update 7/24 – Back home since five days – only the red dots left and the occasional itching. Changing rooms did not help, so the owner called a sanitizing firm that treated all bedrooms. Did not help either – both my husband and I woke up with knew bites. Hopefully all the precautions we took have prevented the insects from going with us back to our apartment.