Below you'll see the bed bug life cycle which typically take about 40 days when well fed. It can take longer for the bed bug to develop if their source of blood is limited.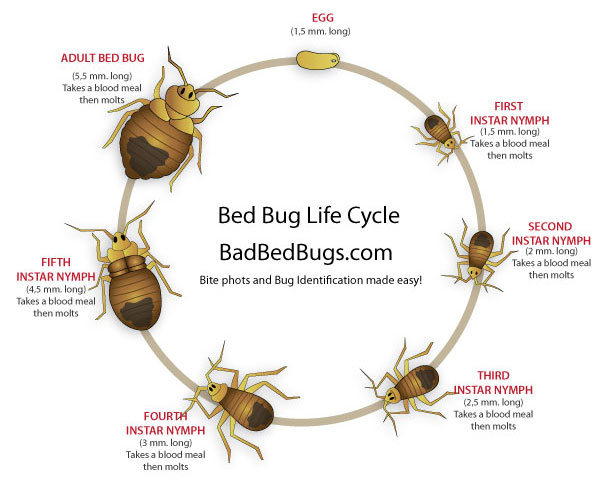 And here is another picture if a bed bugs life cycle: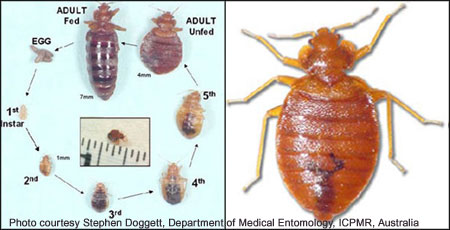 The egg which looks like a grain of rice is about 1.5mm long and usually attached to a mattress tag or in the crease or fold of fabric. The eggs is beige in color due to lack of blood and turns red as it starts to hatch, which takes around two weeks. From first instar and into adulthood, the developing bedbug needs a good supply of blood before moving into the next stage.
An adult bed bug can produce eight eggs and as much as 500 eggs during her lifetime! She can also survive about 8 months without feeding – some have been know to live up to a year waiting for that carbon diaoxie that tells them humand diner is near!