The first thing you want to do when you find a bug is count the number of legs, especially if you're concerned about bed bugs!
Casey, a visitor to BadBedBugs.com, recently wrote and asked if the following picture is of a bed bug: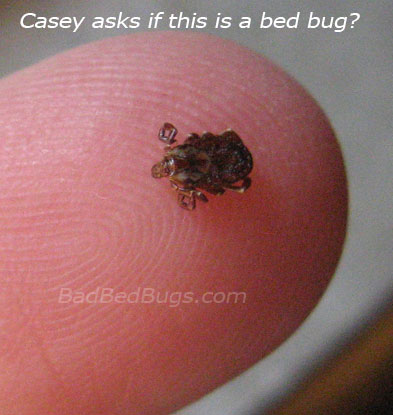 Thinking it was a Nymph, she called the Orkin Guy who upon viewing it, could not tell if it was a bed bug or something else. Kind of shocking coming from someone who is supposed to know their bugs… Clearly, this bug has eight legs.
If you're wondering how many legs does a bed bug have, the answer is six. Casey's picture show a bug with eight legs, making it an Arachnid such as a spider, tick (not good) and mites.
Below is a picture of a bed bug full from a good feeding of blood which clearly shows the six legs.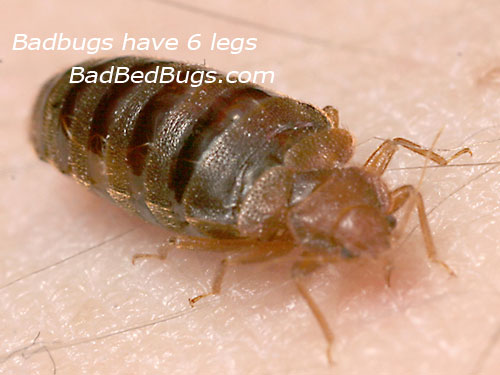 If your bug has eight legs, then visit BadSpiderBites.com for help with identification.